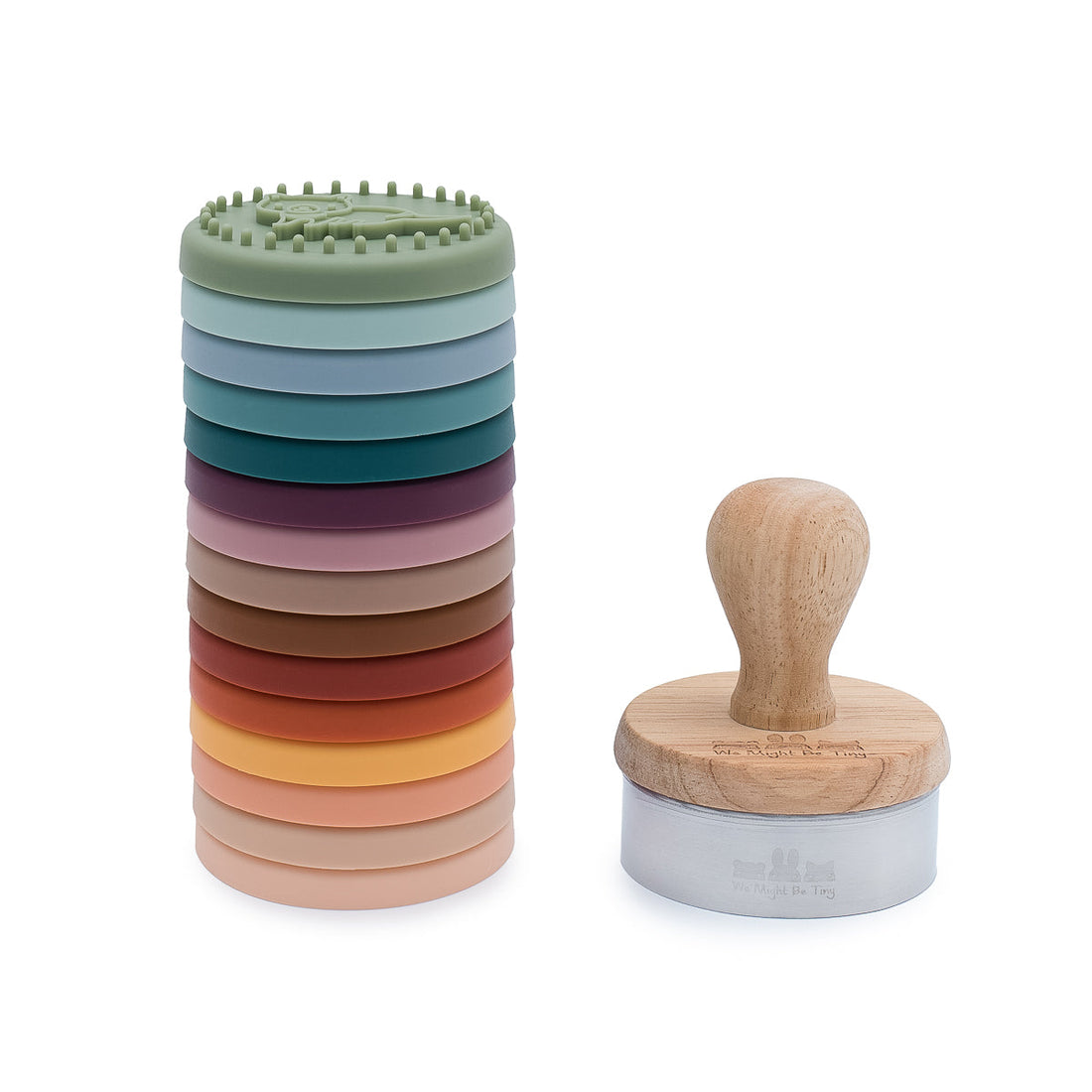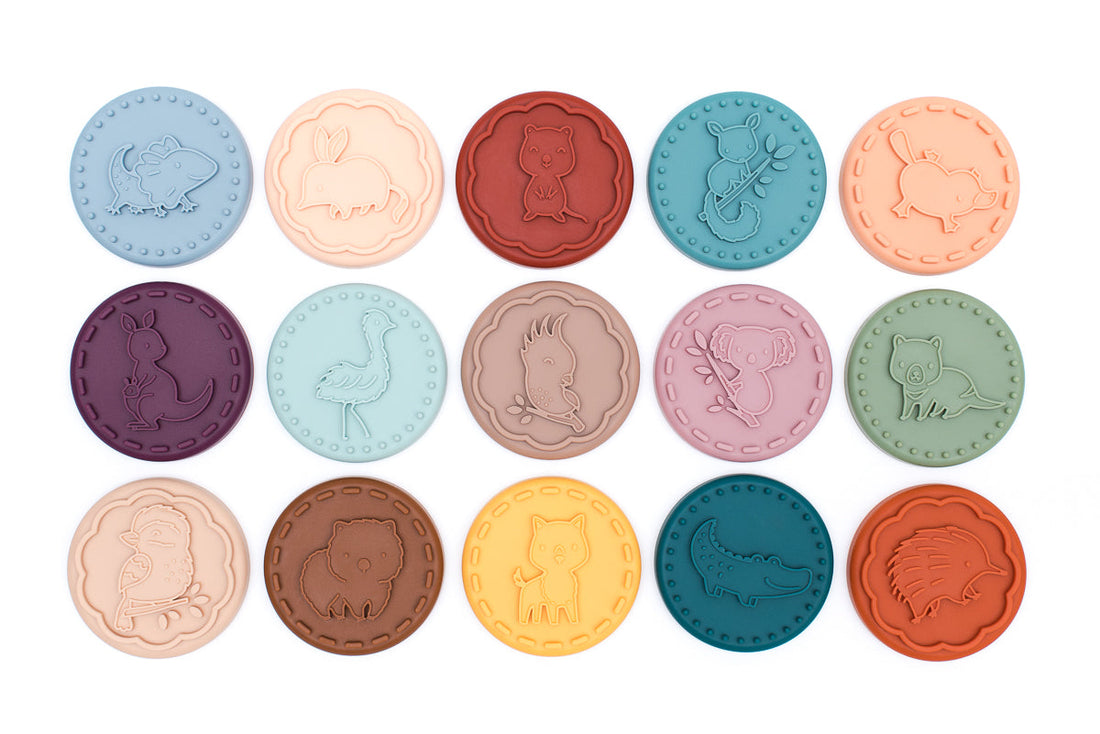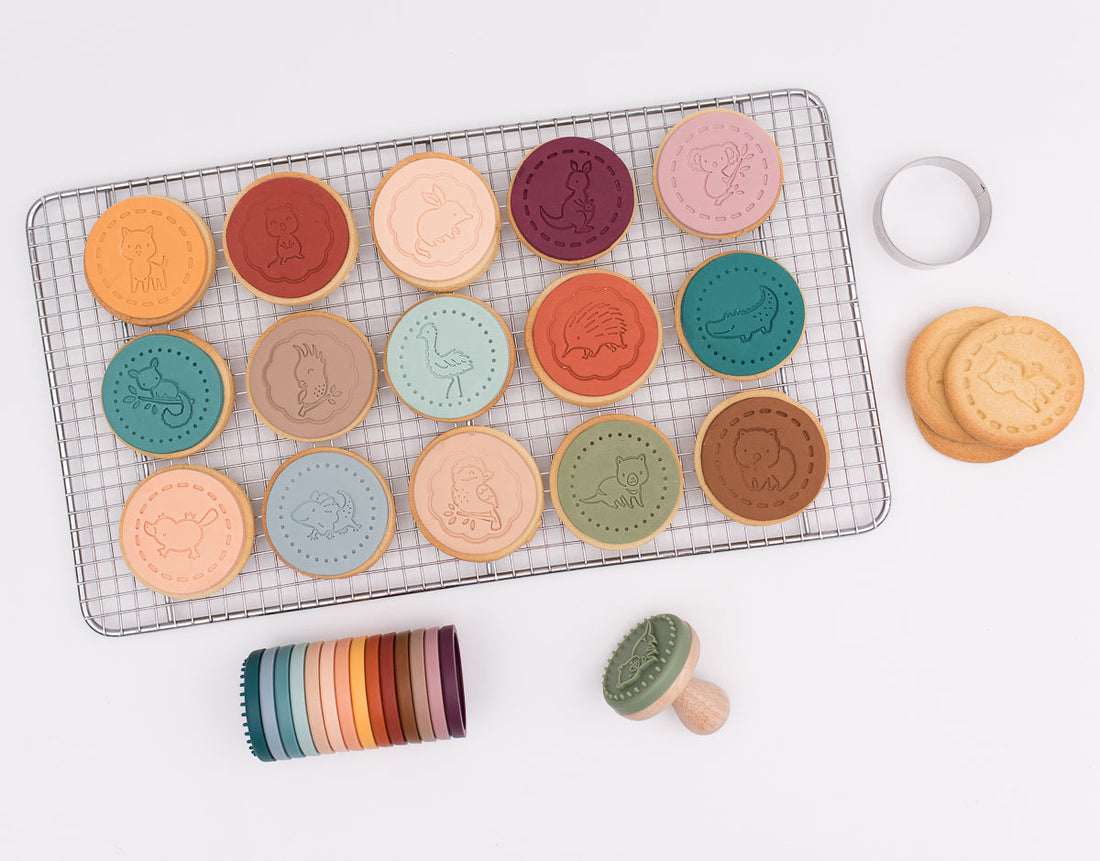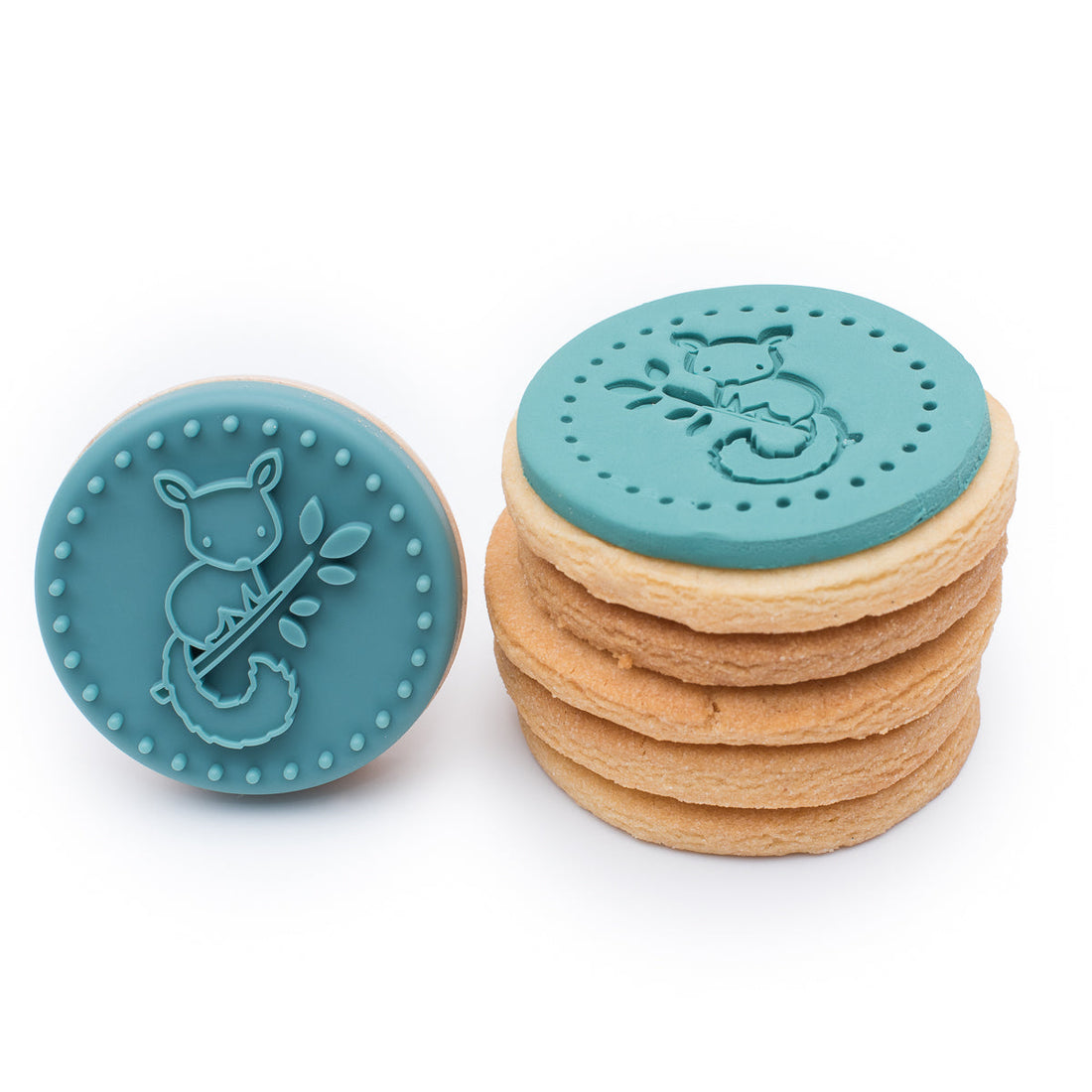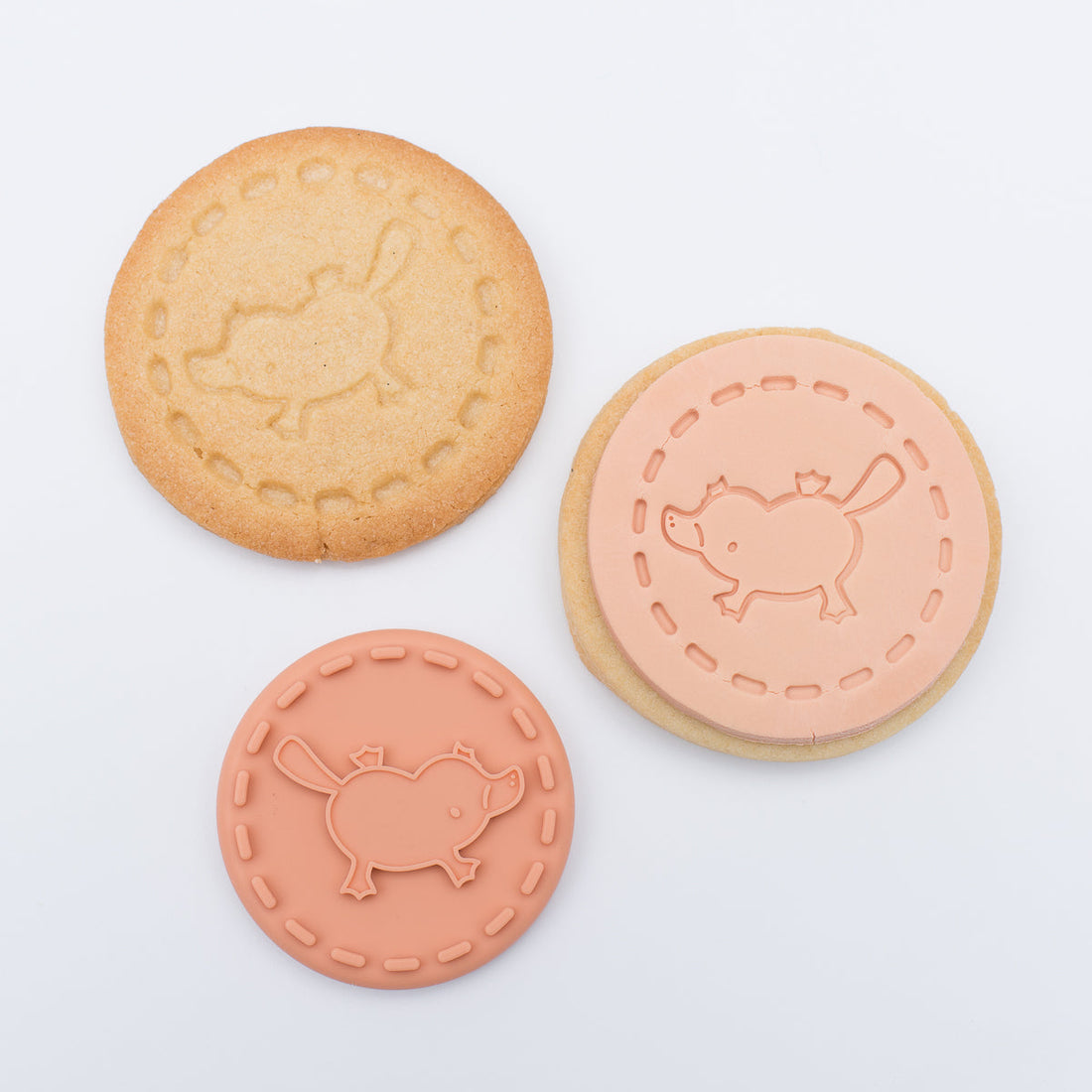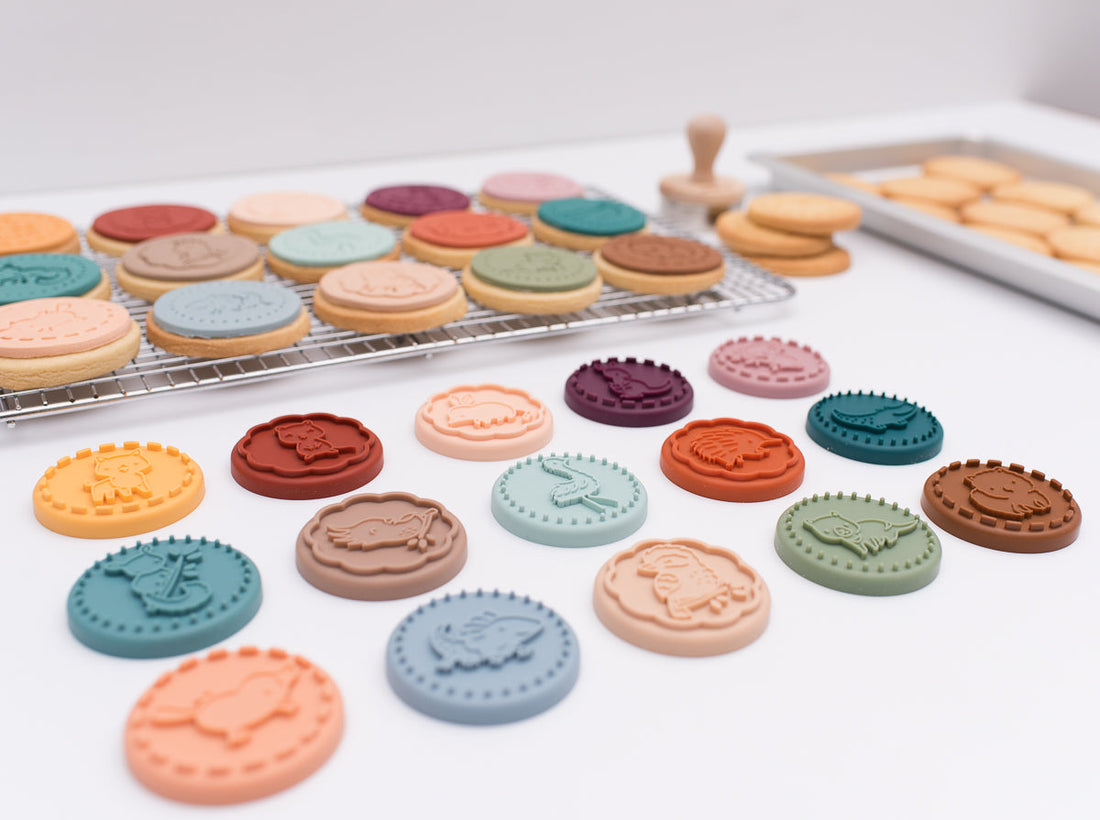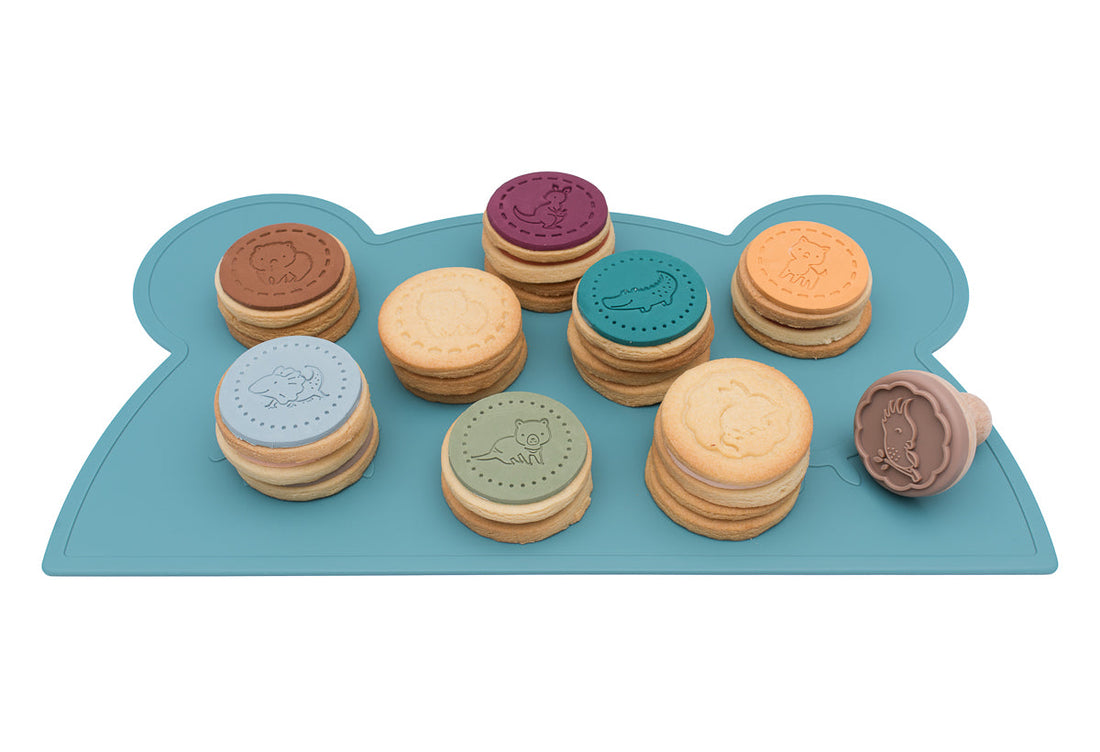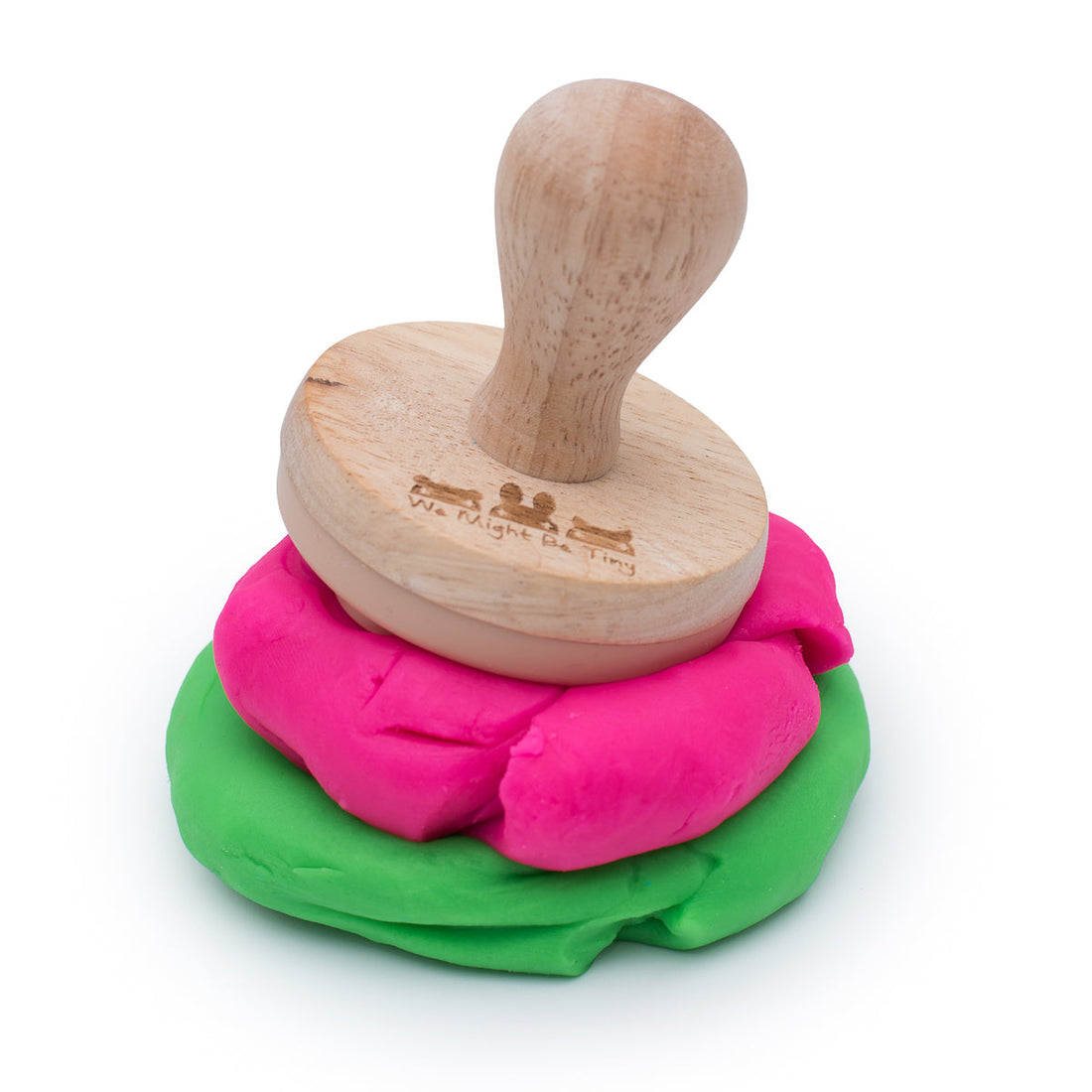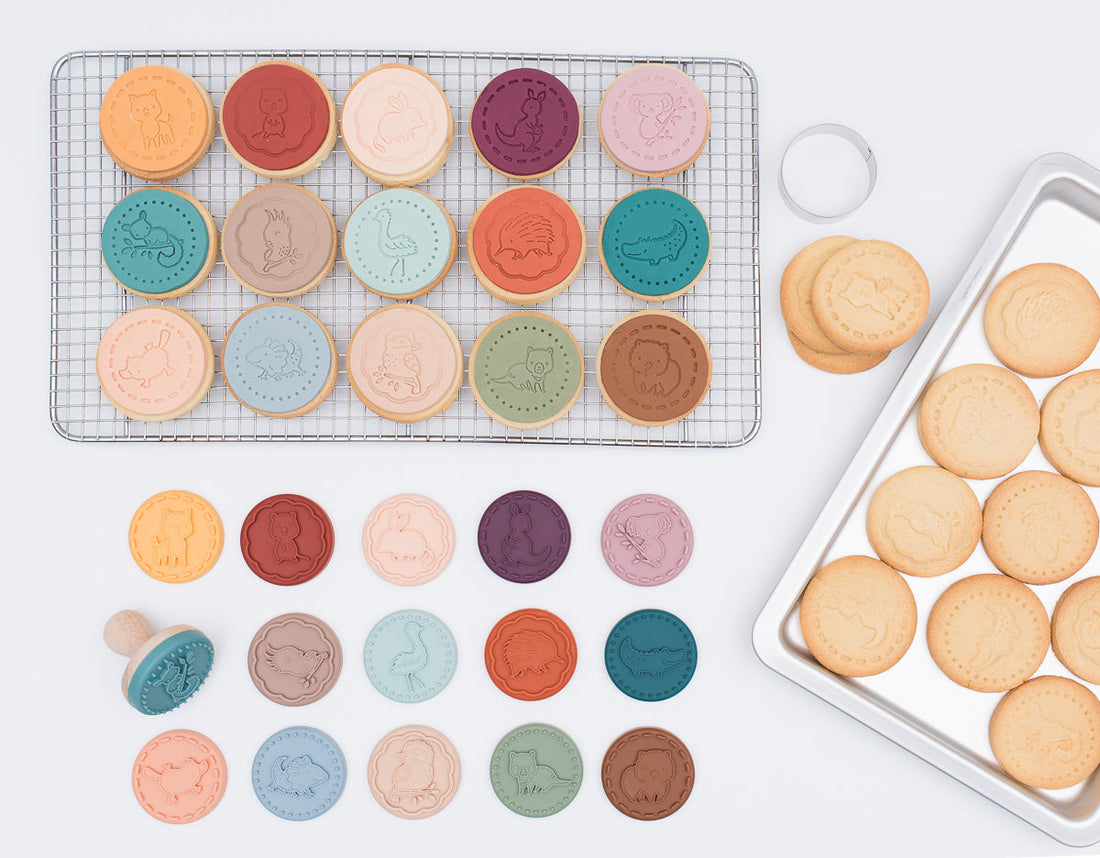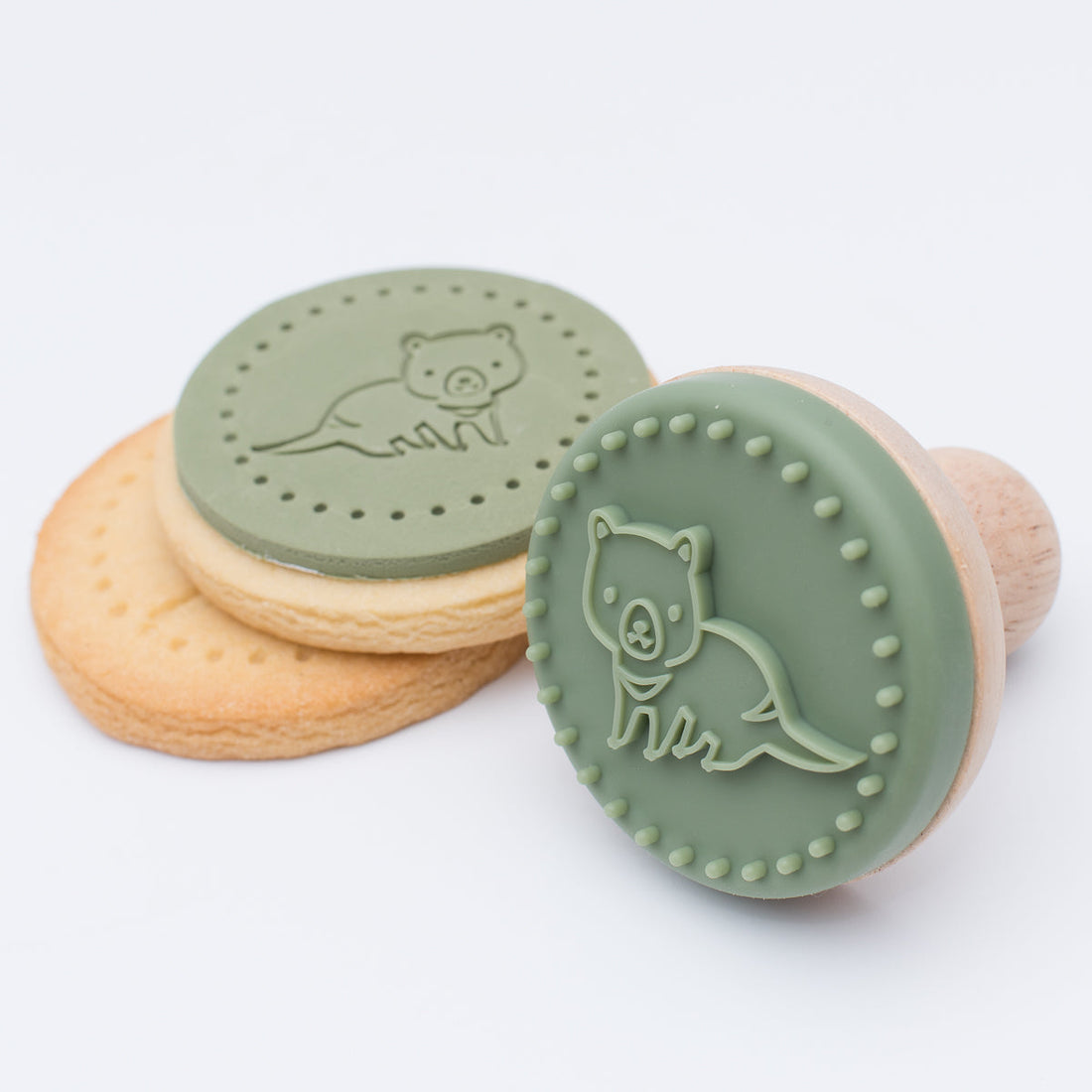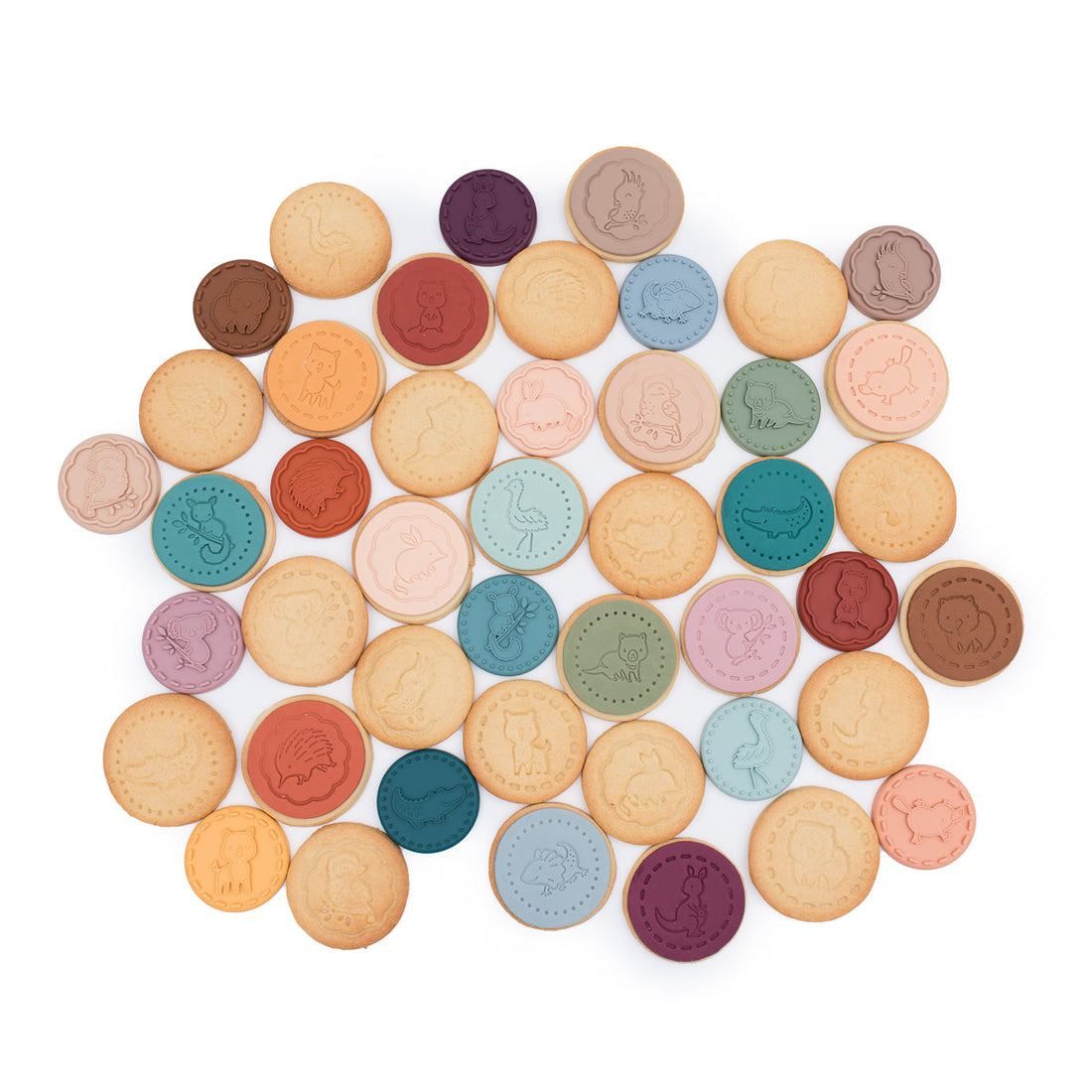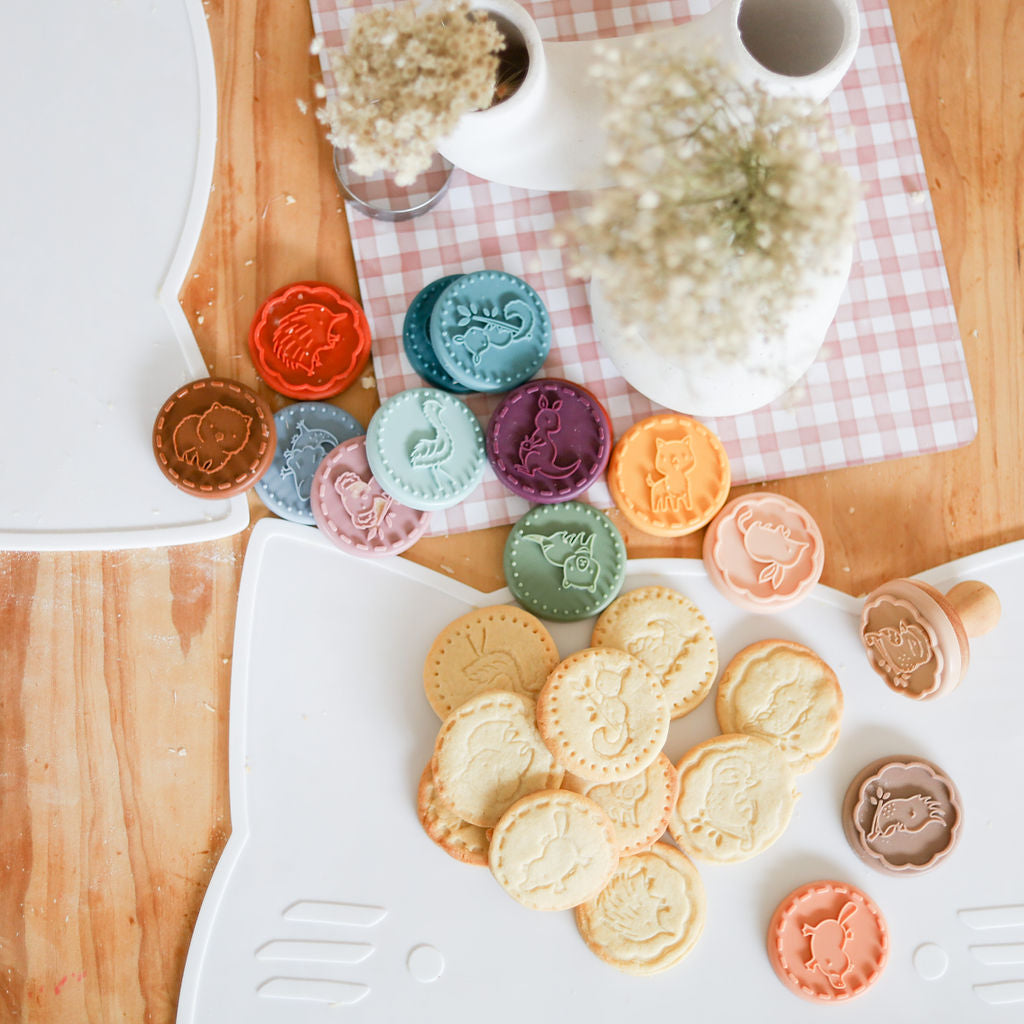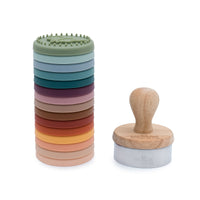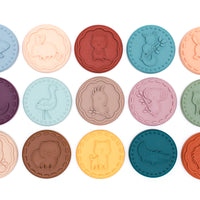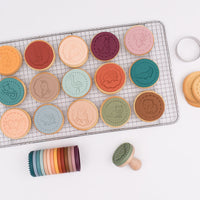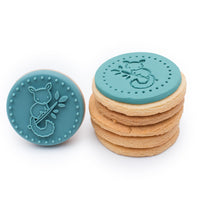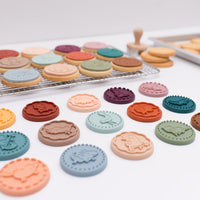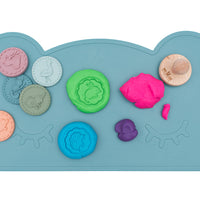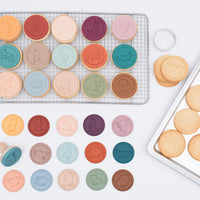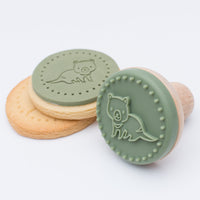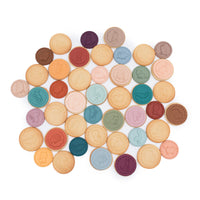 Stampies® – Australiana Edit by We Might Be Tiny
Stampies® –  The Australiana Edition – Australian Animal Cookie Stamps (pre-order)
Our award-winning original Stampies® now have competition of the Aussie kind.

Meet Wally Wombat, Danny Dingo and their mischievous crew tasked with turning your ordinary kitchen adventures into effortlessly irresistible creations.
Every Australiana Stampies® set comes with a stainless steel cookie cutter, 1 wooden stamper and 15 easily interchangeable, food-grade silicone Aussie animal stamps. Everything you need to hit the ground running and surprise your little one with a spontaneous baking session.
Prefer craft over baking? Our Australiana Stampies® also make the perfect creative play companion. Simply stock up on playdough, grab your earthy-coloured animal stamps and create your very own Aussie animal crew ready to cause some mischief.
Finished creating? Simply pop the Aussie animal shapes into the dishwasher so you can move on to the next memory-making activity with your tiny human.

Not suitable for children under 3 years old.




Who else thinks our Stampies® are amazing?
🏆 GOLD in Junior Design Awards – Best Creative Play (Activity) 2021

📺 FEATURED on Channel 7 Weekend Sunrise in August 2021
📺 FEATURED on Channel 7 NEWS in August 2021
The EcoNaps Marketplace brings some of our favourite environmentally-conscious brands together so you can shop them while you're here ('cos convenience is everything as a busy parent!).
Marketplace items are sold by our Marketplace partners, not EcoNaps. They are also shipped separately to your EcoNaps products.
Postage within Australia -
Standard shipping is charged at a flat rate of $12.95. Express shipping is charged at a flat rate of $14.95.
Because our Marketplace partners ship items directly, you may receive multiple packages at different times, so don't worry if only part of your order arrives.
Once your order has been dispatched, a tracking number will be issued so you can track each package.
We offer easy 30-day retruns on all EcoNaps Marketplace products.