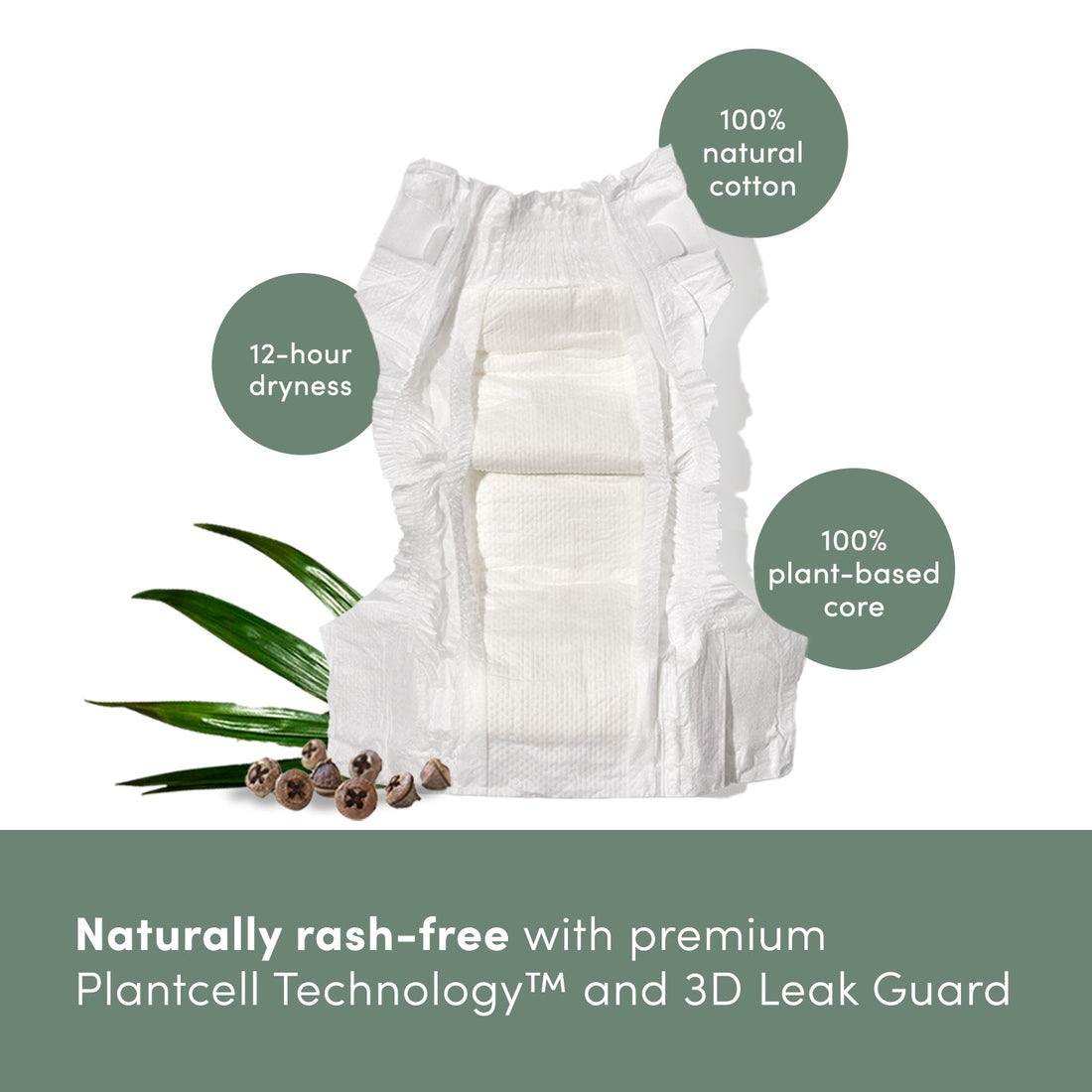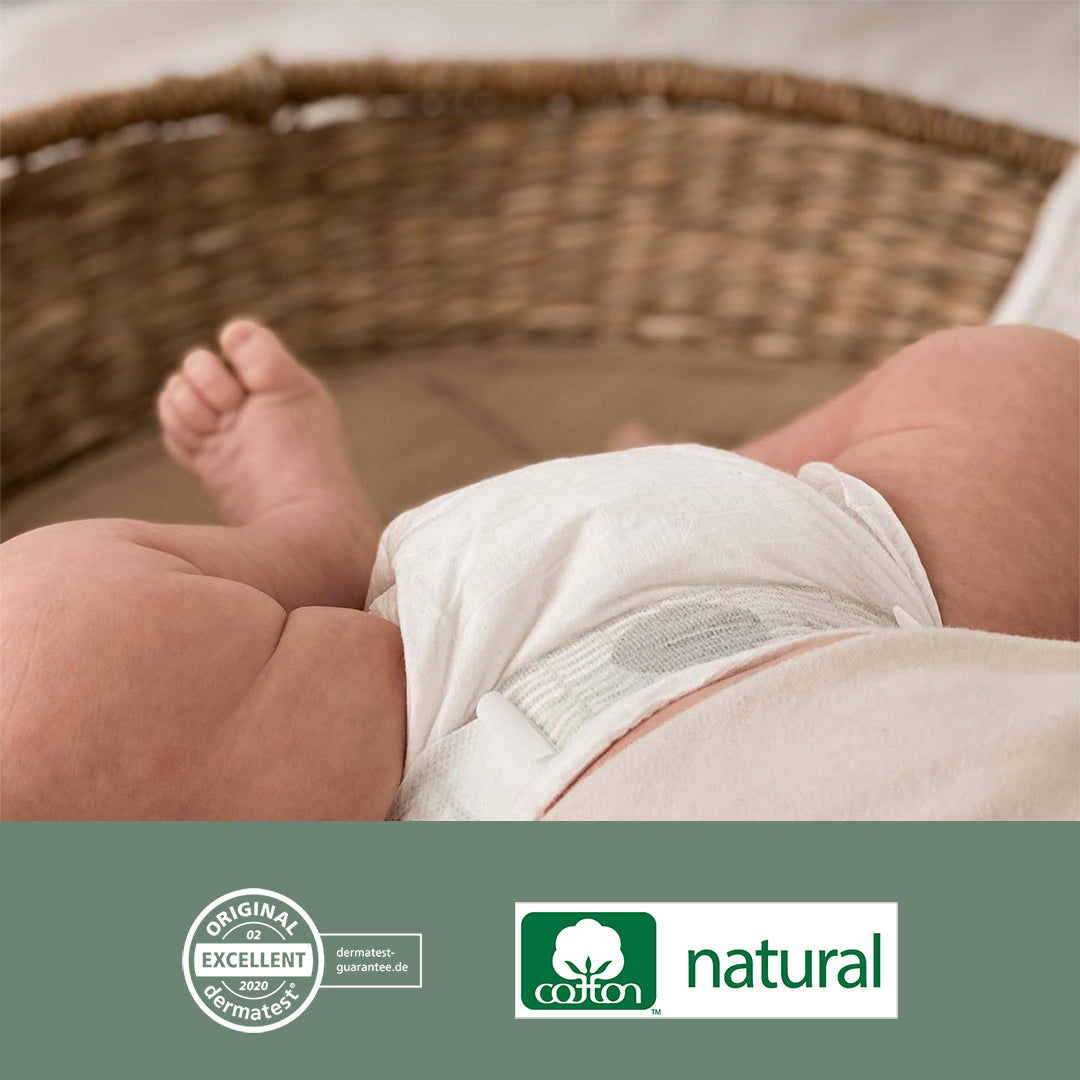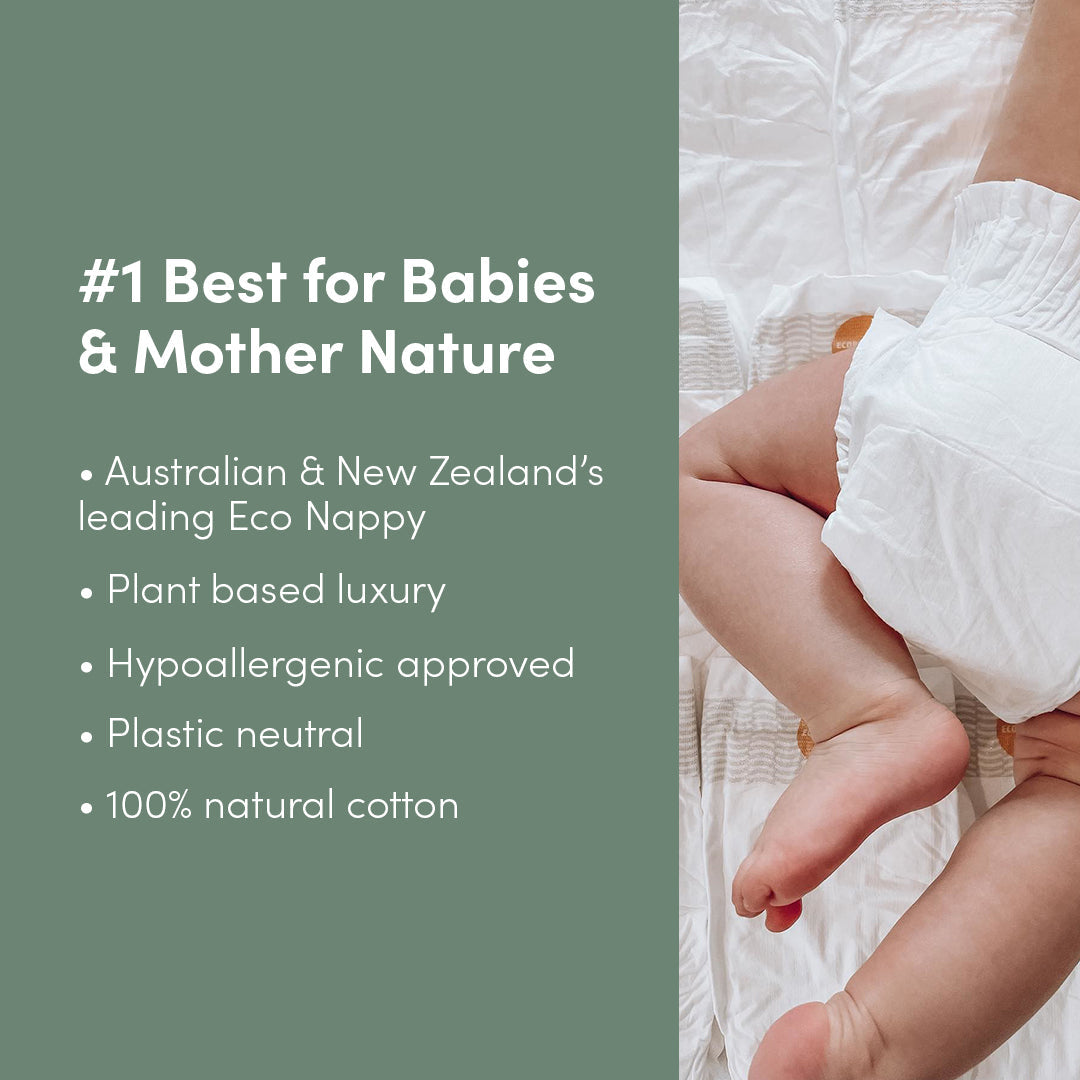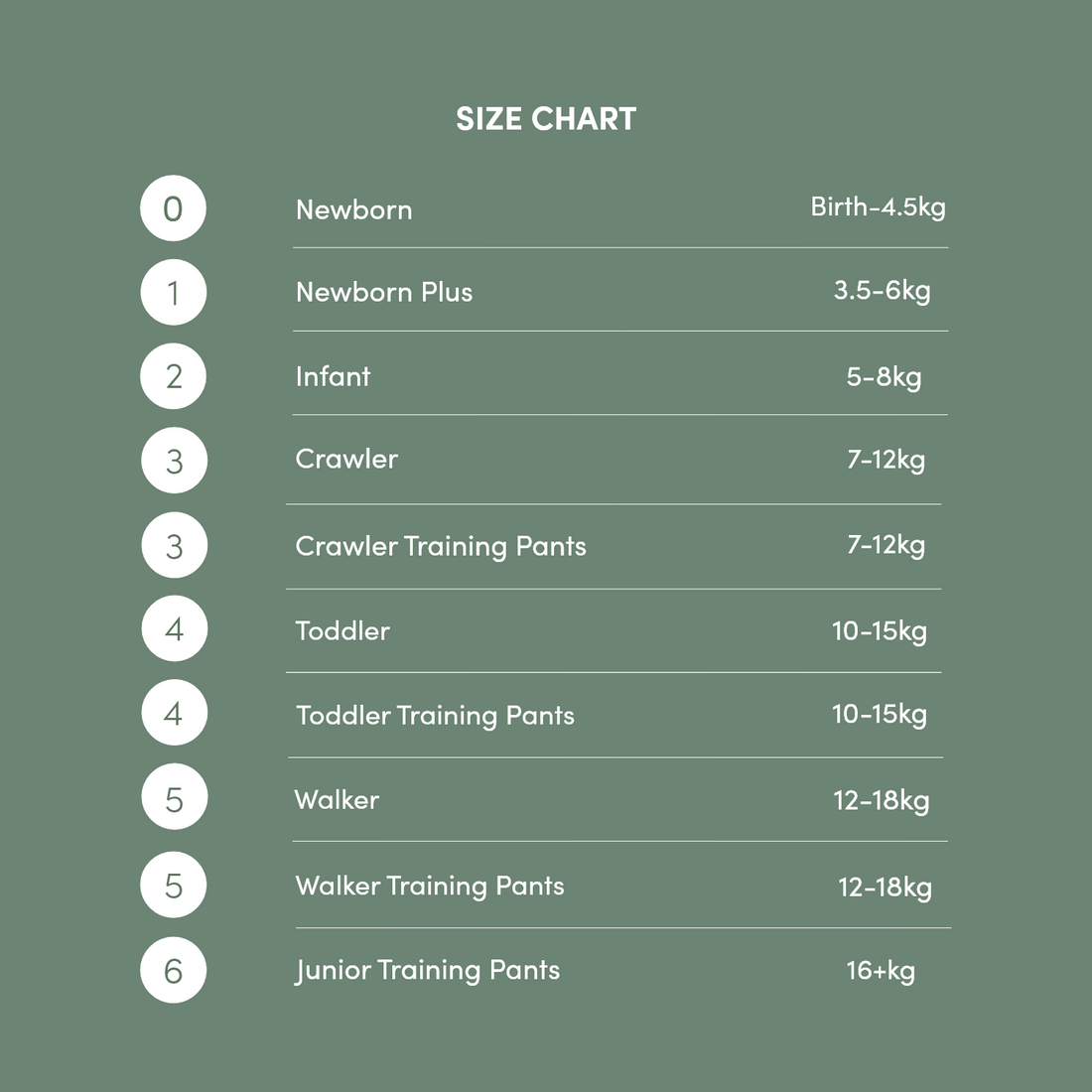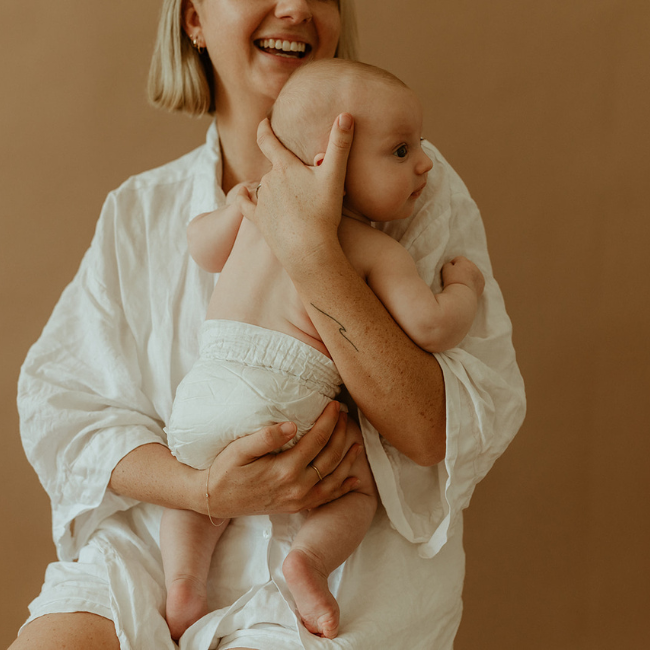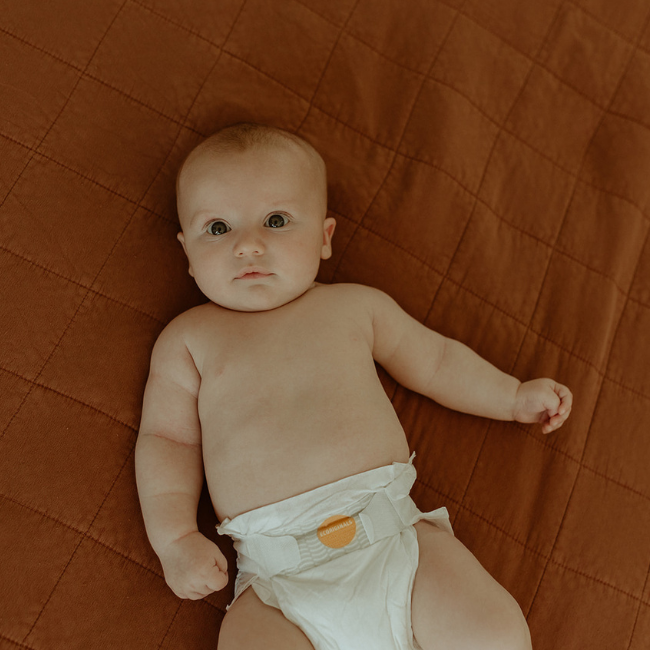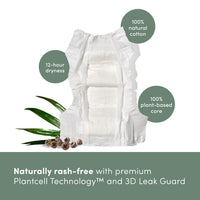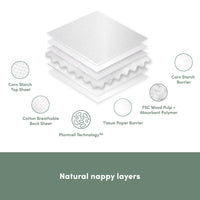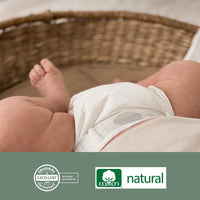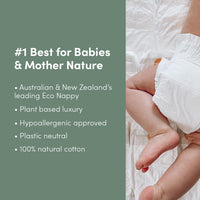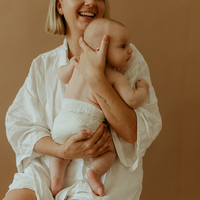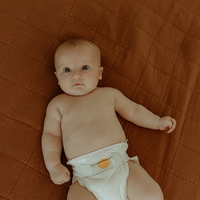 Ecoriginals Eco Nappies | 1 Pack
You'll likely use disposable nappies at some point in your parenting journey. When that happens, choose the most environmentally friendly disposable nappy around with Ecoriginals—the world's first truly eco disposable nappy.

Ecoriginals' soft and natural nappies are made with 90% biodegradable plant-based materials, including pure cotton, sustainably sourced wood-pulp and non-GMO cornstarch. They offer 12+ hours of dryness protection to keep your baby's bottom rash-free and oh so happy.

Ecoriginals' environmentally friendly nappies are a perfect disposable offering for eco-conscious families.
- More than 90% biodegradable.
- Free from dyes, bleach, fragrances and other nasties.
- Breathable and comfy on little bottoms. 
- Wrapped in 100% compostable packaging. 
- Certified plastic neutral—every order removes the equivalent of 25 plastic bottles from the ocean.
Every layer in Ecoriginals nappies is 100% plant-based, and they always prioritise natural fibres for rash-free bottoms. Below are the ingredients that make up the Ecoriginals nappy:
Sustainably sourced (FSC) wood pulp: Draws moisture into a soft, breathable core. 
Pure unbleached cotton: Gives flexibility, strength, structure and shape to the nappy. 
Tissue Paper: Keeps absorbent layers together and locks wetness away for up to 12-hours. 
Corn Starch: Acts as an all-natural, water-resistant alternative to plastics or "blended" layers. 
Plant-based absorbent polymers: Boost nappy absorbency. 
Spandex: A small amount of irritant-free lycra ensures a perfect fit while eliminating leaks and spills. 
Polypropylene: Minimal use around the waist band provides strength and flexibility.
Australia:
Standard shipping - flat rate of $12.95
Express shipping - flat rate of $14.95
New Zealand:
$25.00 flat rate shipping on all orders.
New Zealand:
$25.00 flat rate shipping on all orders.
International Shipping:
Postage rates are calculated automatically at the checkout and are based on the total weight of your order.
Returns:
We're dedicated to making your EcoNaps experience a great one. You can return any unwanted items within 30 days of purchase.