Everything you need to know about our new wet bags
What are wet bags? 
A wet bag is an accessory no cloth nappy addict can live without. 
Wet bags hold and transport your dry and wet cloth nappies when you're out of the home. They're reusable, leak-resistant, and designed to help contain odours too. 
How do EcoNaps wet bags work?
Simply toss in cloth nappies, swimmers or anything you need to take out of the home and go! There really are a million ways you can use a wet bag—to see how other parents are using reusable wet bags, visit this blog post.
Our wet bags have been thoughtfully designed for the modern minimalist and make it easy to bring dirty items home in a discreet way without any mess or smell. Our wet bags boast the following features:
How many do I need?
There is no simple answer to this question, only because you can use wet bags for so much more than cloth nappies. But let's assume you are using cloth nappies at home and for occasional outings, 2-3 wet bags will keep you covered. If you are using cloth nappies at daycare, keep around 6 wet bags in your stash so you can rotate them on washing days. 
What size is best for me? 
EcoNaps offer four convenient sizes for all of your cloth nappy and eco lifestyle needs. 
Small Wet Bag
Daintily sized for small, but important things.
20cm wide x 16.5cm high
Our small reusable wet bag is our teeniest of the bunch and fits 1x cloth or swim nappy. Its petite size means it can effortlessly slide into any handbag or car glove box and is destined to carry so much more than nappies. We use it to stash nursing pads, reusable wipes, and snacks. Get creative and you'll soon wonder how you survived without this little cutie by your side.
Mid Wet Bag
Made for quick out of home adventures.
28cm wide x 22cm high
Small enough to fit inside any nappy bag, backpack or stroller, but big enough to hold 3 x of our cloth nappies, our Mid size wet bag is the ideal grab-and-go accessory for you and bub. You can stash soiled cloth nappies until you get home discreetly (no one needs to know). If we catch our eco mammas using this one as a toiletry bag or make-up bag themselves we won't be one bit surprised—because seriously, it's the perfect size.
Day Tripper Wet Bag
A trusty sidekick for all good day trips.
40cm wide x 28cm high
Babies come with a lot of stuff to cart around, and our Daytripper wet bag is up for the task. Featuring a practical, user-friendly size that holds 8-10x of our cloth nappies, this wet bag is roomy enough to throw all of the essentials in (think nappies, wipes and change mats), plus it also makes a great library bag, toy bag or swimming bag. Like it's big sibling the Overnighter, the Daytripper wet bag boasts two separate compartments to keep clean and dirty things apart with ease. Fill it up and focus on enjoying a day out with bubs.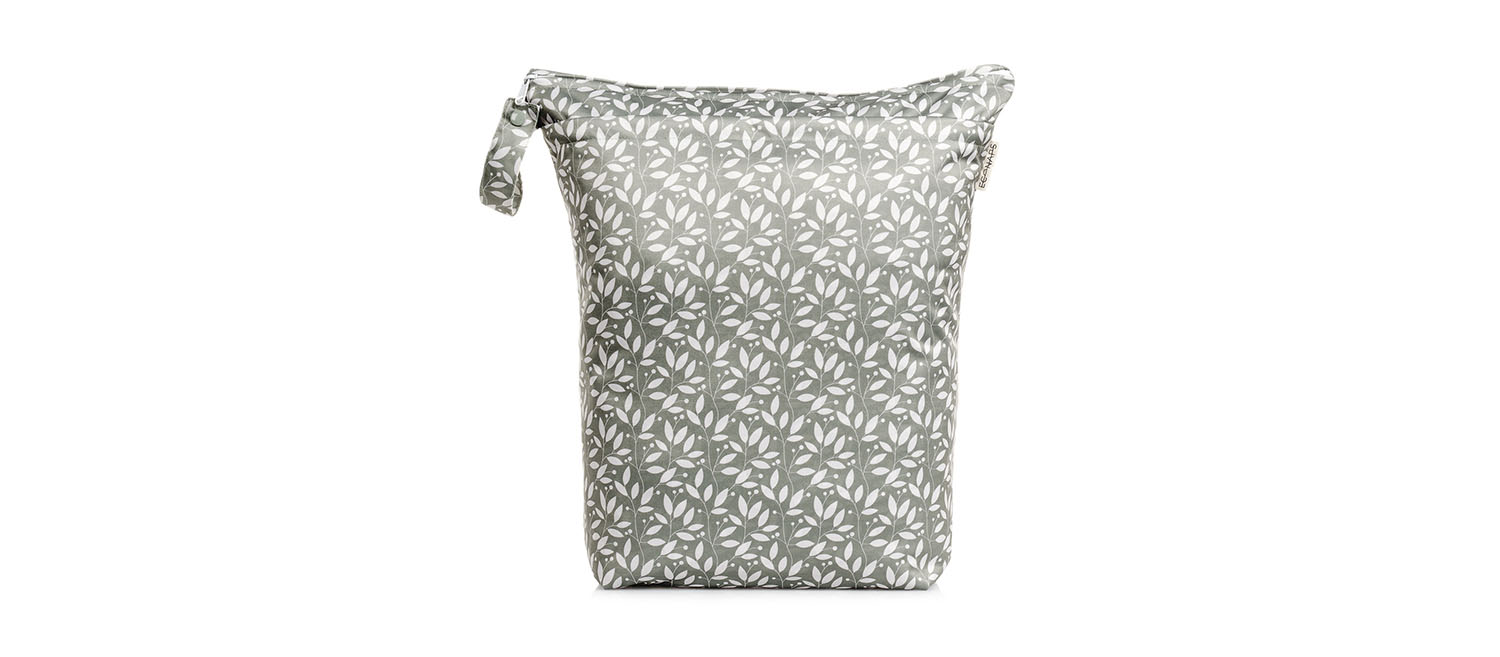 Overnighter Wet Bag
Generously sized to fit all of the things.40cm wide x 42cm high
The biggest in the EcoNaps wet bag fam, our Overnighter wet bag is ready for anything. Boasting enough space for 16-18x cloth nappies, you can stack them up two rows high in perfect harmony (which we find incredibly satisfying). This beauty can fit almost anything bubs will need for a night away, think swimmers, a change of clothes, reusable wipes, facecloths, snacks, bottles or even a clean place to keep you expressing pumps. Now all you need to do is plan your next overnight adventure. Why the new design? We wanted a range that would suit everyday activities and an everyday eco-lifestyle, because we know that wet bags can be used for so much more than just cloth nappies. We believe they are the perfect sustainable replacement for any plastic bag uses you have (or had in the past). They can be used for your baby as they grow through their school years. And of course adults love them too! Our new range offering four unique sizes enables our customers to find the perfect fit for every need, every day. It's about supporting you to adopt more sustainable lifestyle habits, with unbeaten functionality and style.  Shop wet bags >
1 comment
This is a great article with well-scripted, engaging content that is full of original and sensible views. Much of your informative content is in line with my way of thinking. waterproof beach bag australia
David Jems
September 22, 2021
Leave a comment