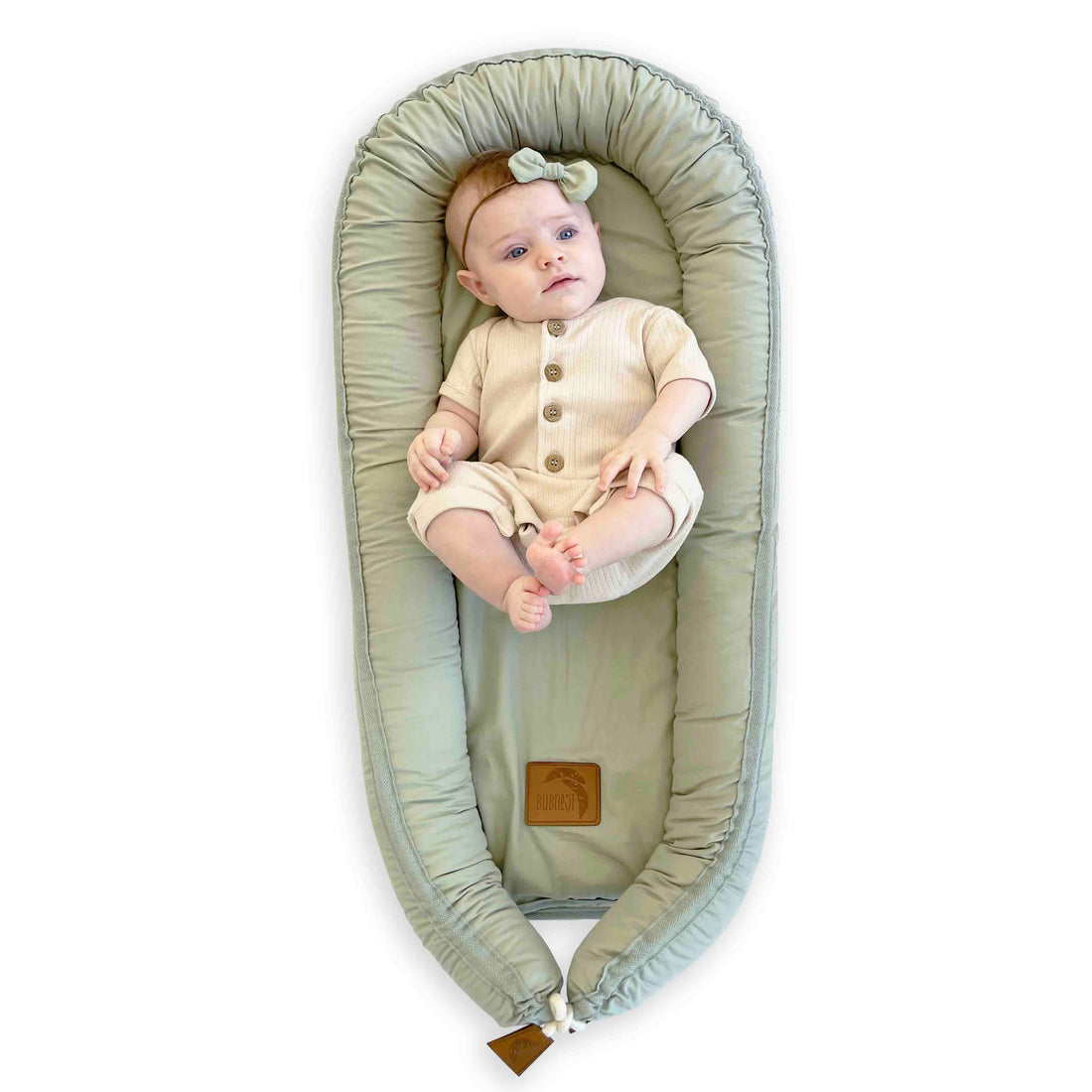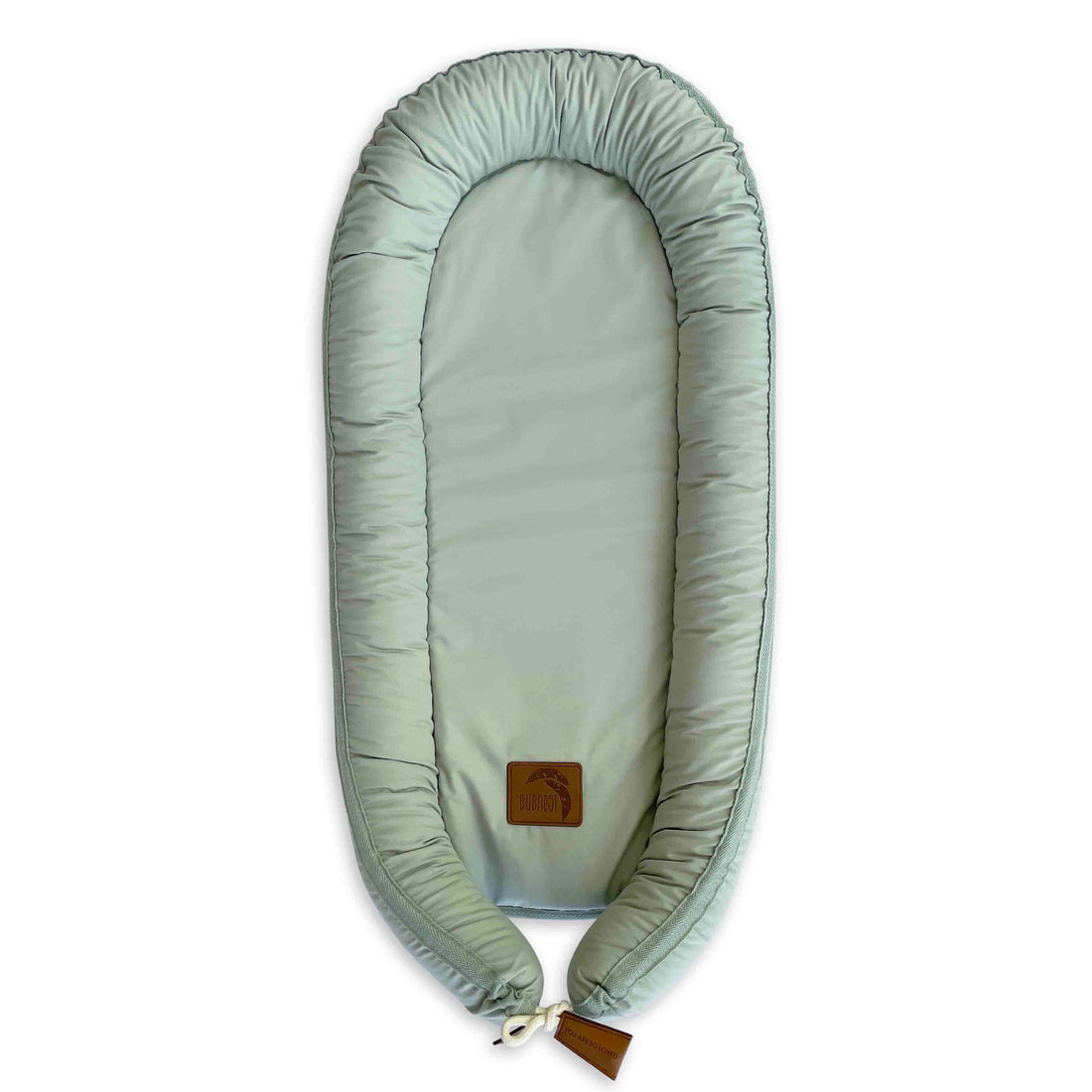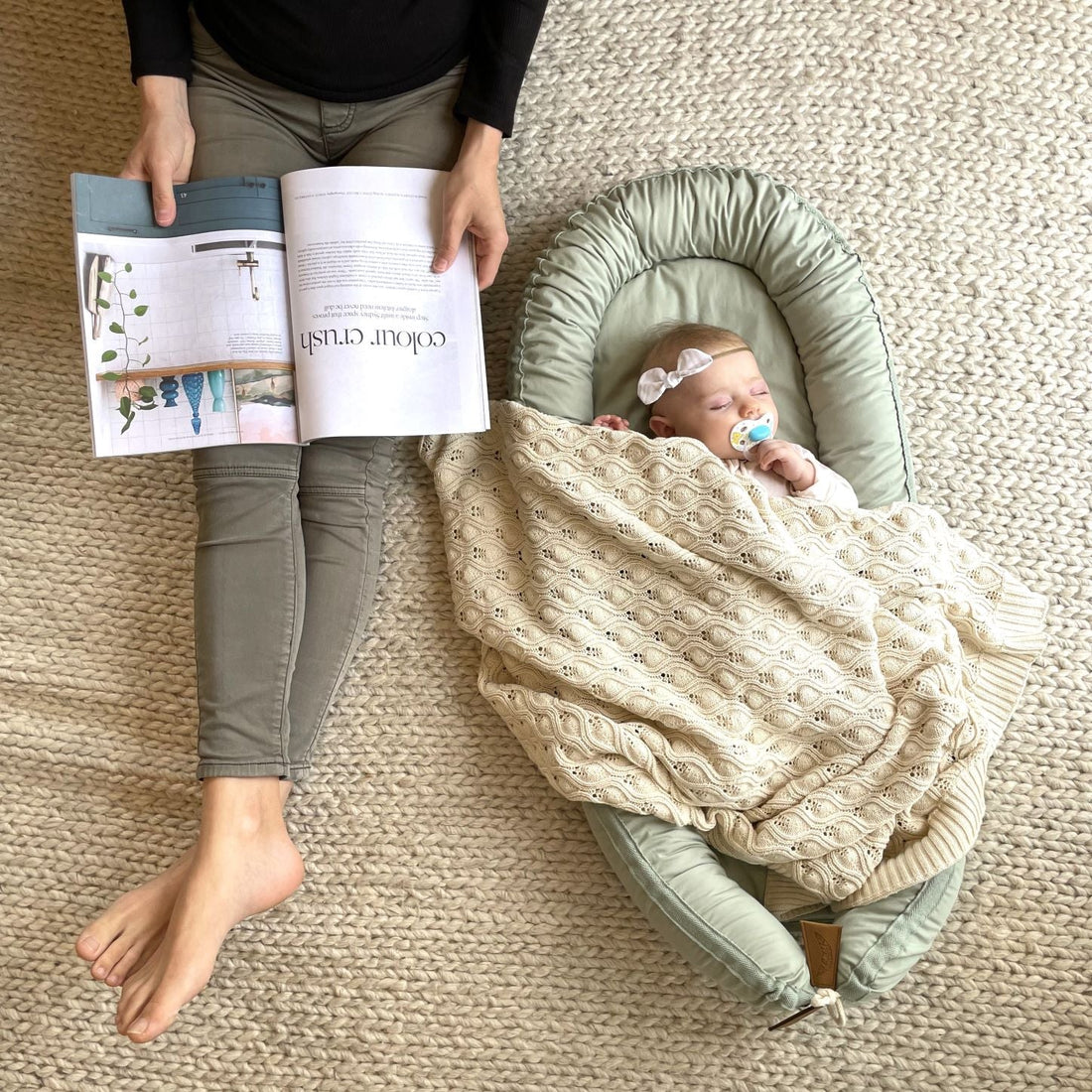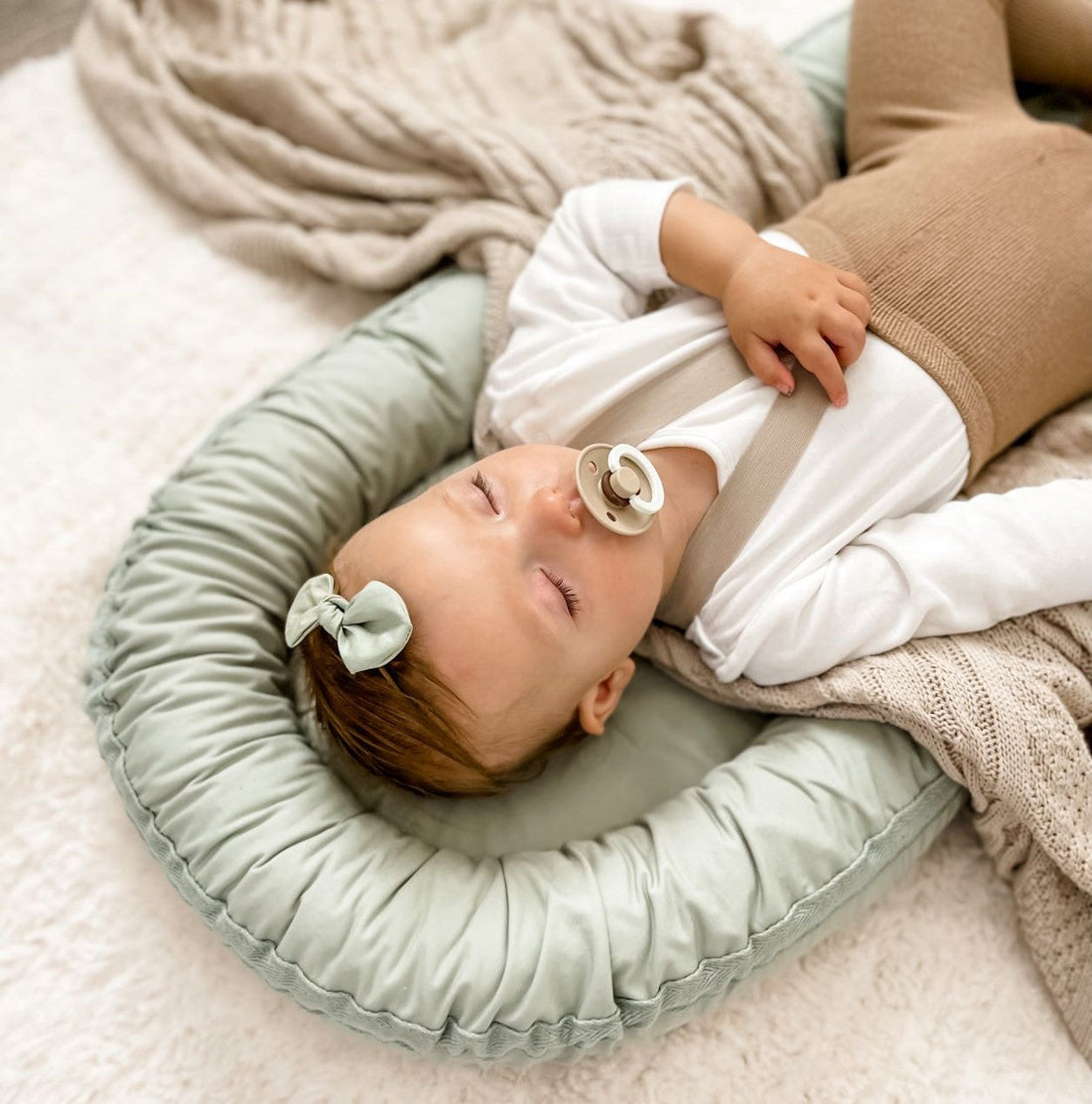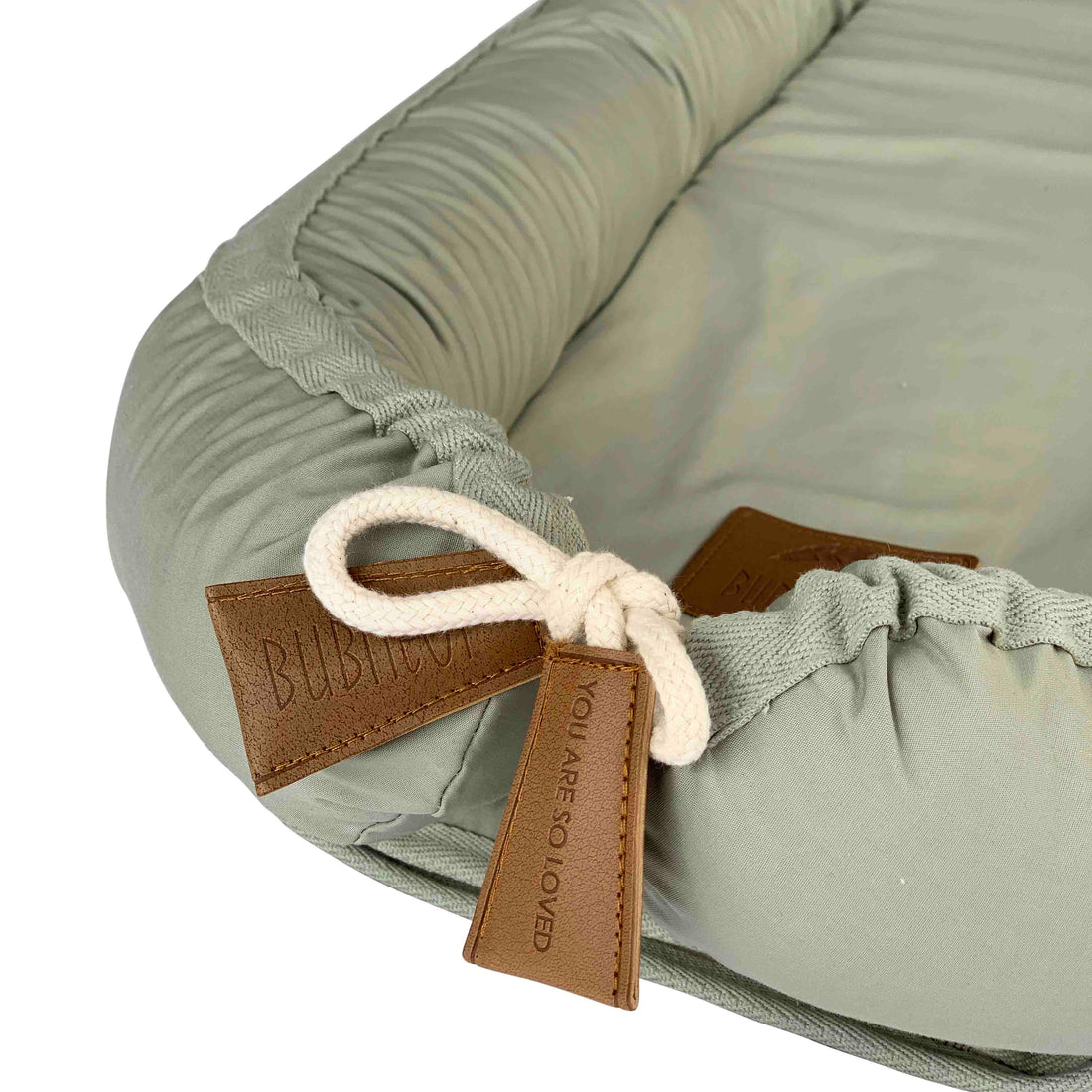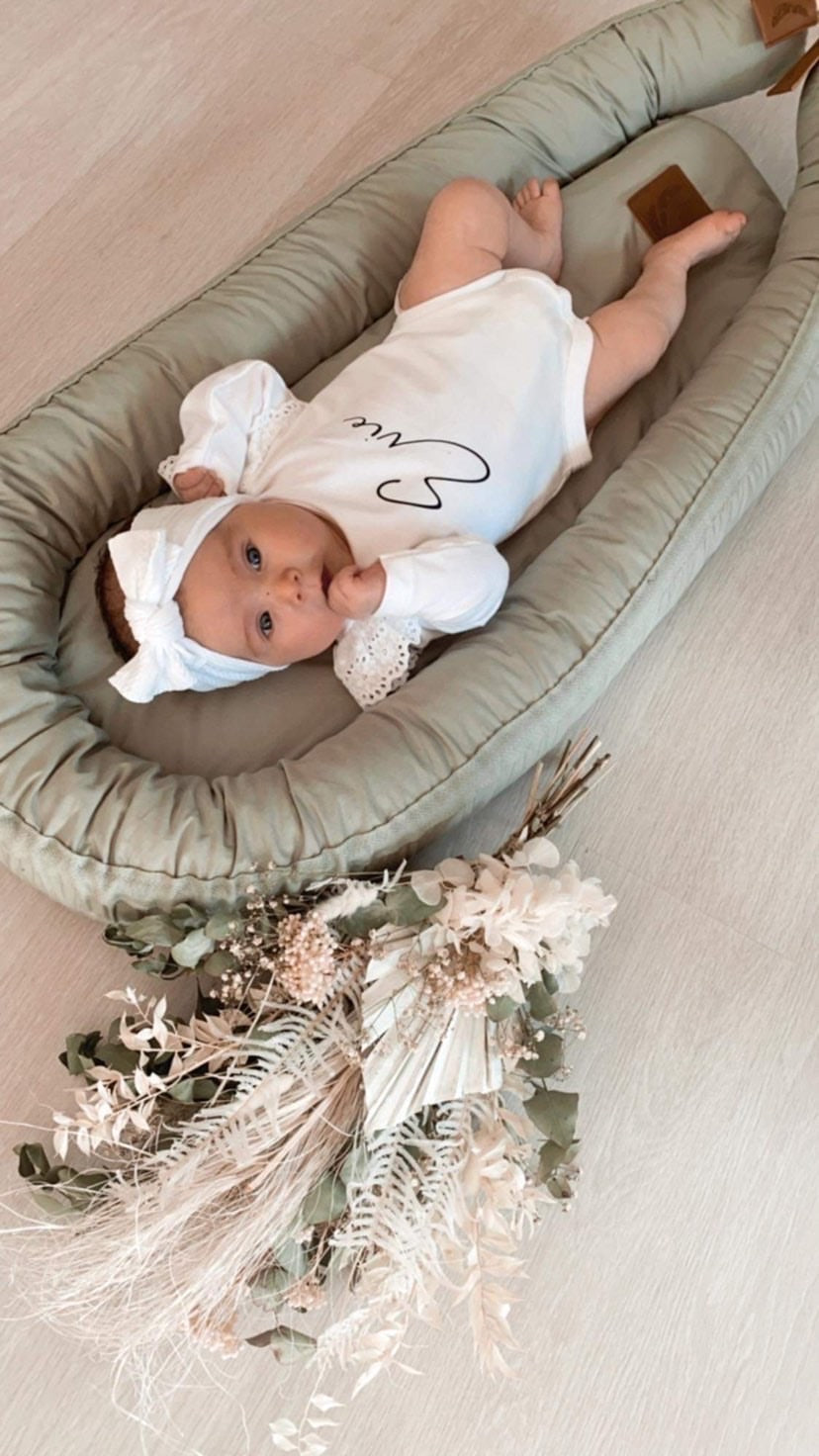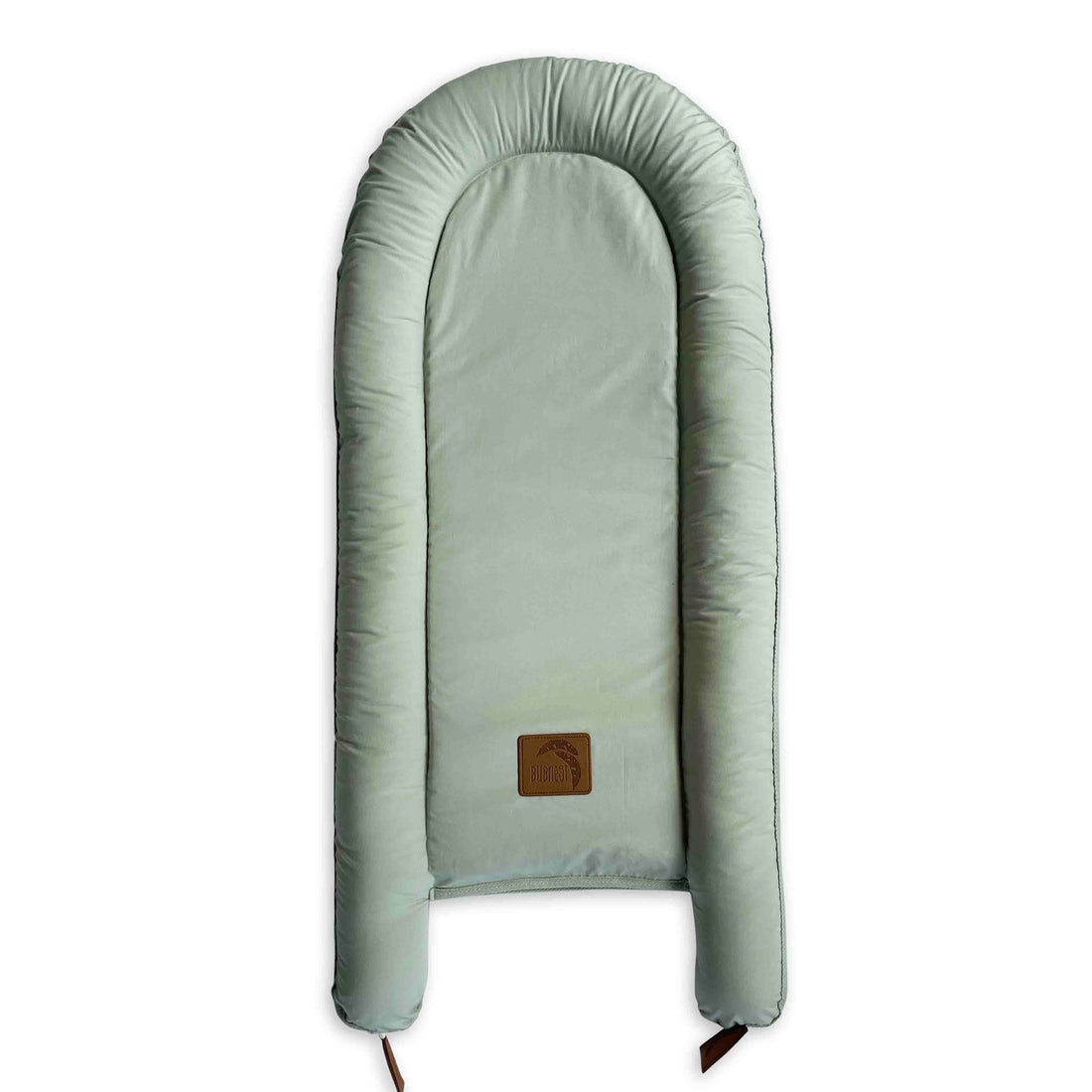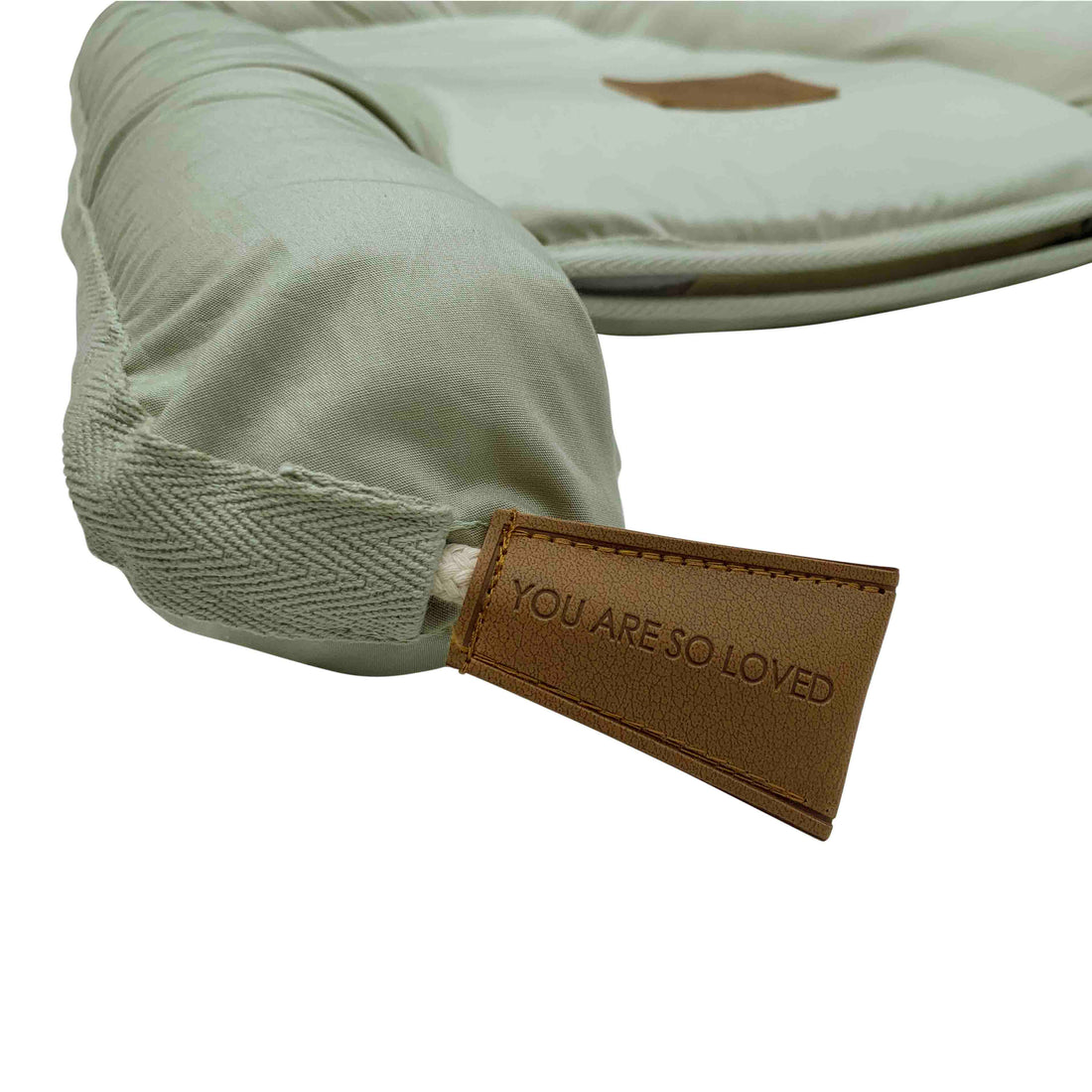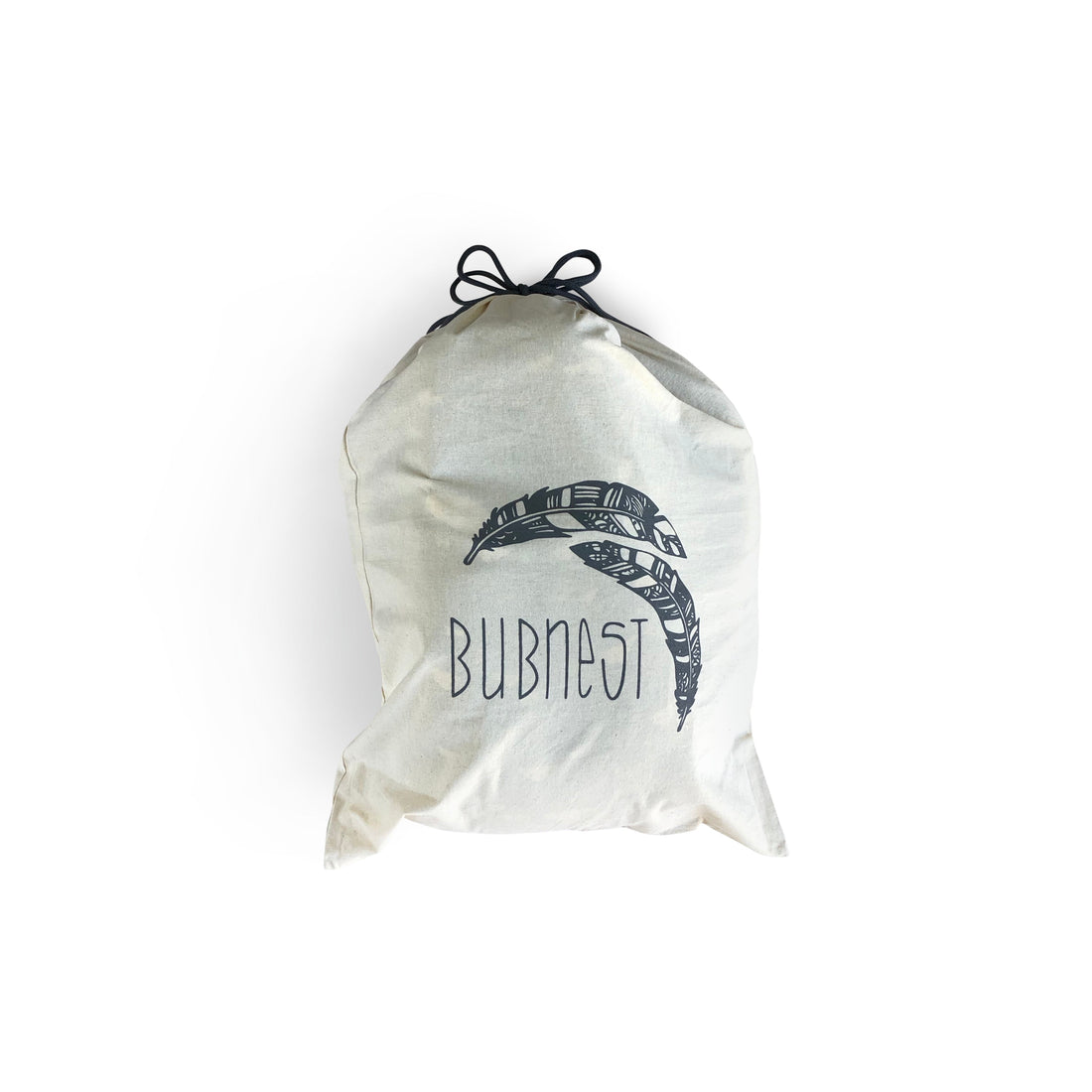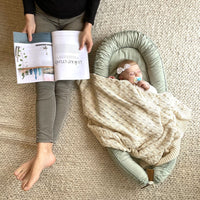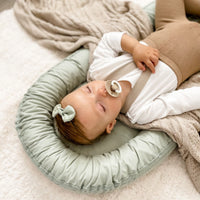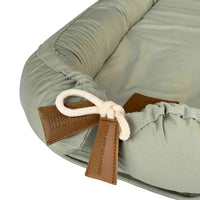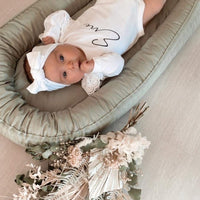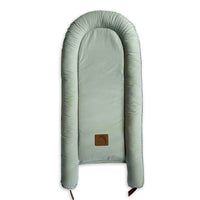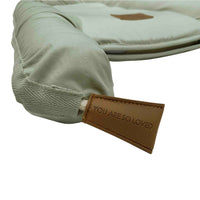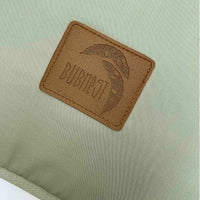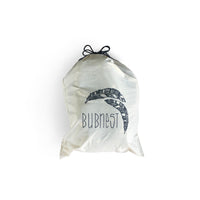 Organic Baby Nest - Sage by Bubnest
This unique Baby Nest, designed and patented by Bubnest, is portable and easy to bring along for adventures and bub can have a rest wherever you are without interrupting the sleep routine. Fold and tuck it into the complementary string bag. Size can be adjusted with the ropes, start with nest tied and open the nest as bub grows.
We offer separate covers if you fall in love with another style later on.


Age: Newborn - 12 months
Material: 
Organic cotton fabric, organic silk cotton wadding, organic natural latex mattress
Safety: Mattress compliant with (AS/NZS 8811.1:2013) for Infant Sleep Surfaces
Airflow:
Low edges, bub's nose is above the nest to allow for maximum airflow 
Safe sleeping:
Only intended for supervised naps
100% Customer Satisfaction Guarantee: We offer a full product refund if you change your mind once you receive your products. In Australia and NZ, we offer free return shipping for Baby Nests and Nursing Pillows.
Payment options: Credit card, Paypal or Afterpay
The EcoNaps Marketplace brings some of our favourite environmentally-conscious brands together so you can shop them while you're here ('cos convenience is everything as a busy parent!).
Marketplace items are sold by our Marketplace partners, not EcoNaps. They are also shipped separately to your EcoNaps products.
Postage within Australia -
Standard shipping is charged at a flat rate of $12.95. Express shipping is charged at a flat rate of $14.95.
Because our Marketplace partners ship items directly, you may receive multiple packages at different times, so don't worry if only part of your order arrives.
Once your order has been dispatched, a tracking number will be issued so you can track each package.
We offer easy 30-day retruns on all EcoNaps Marketplace products.